How to create a virtual number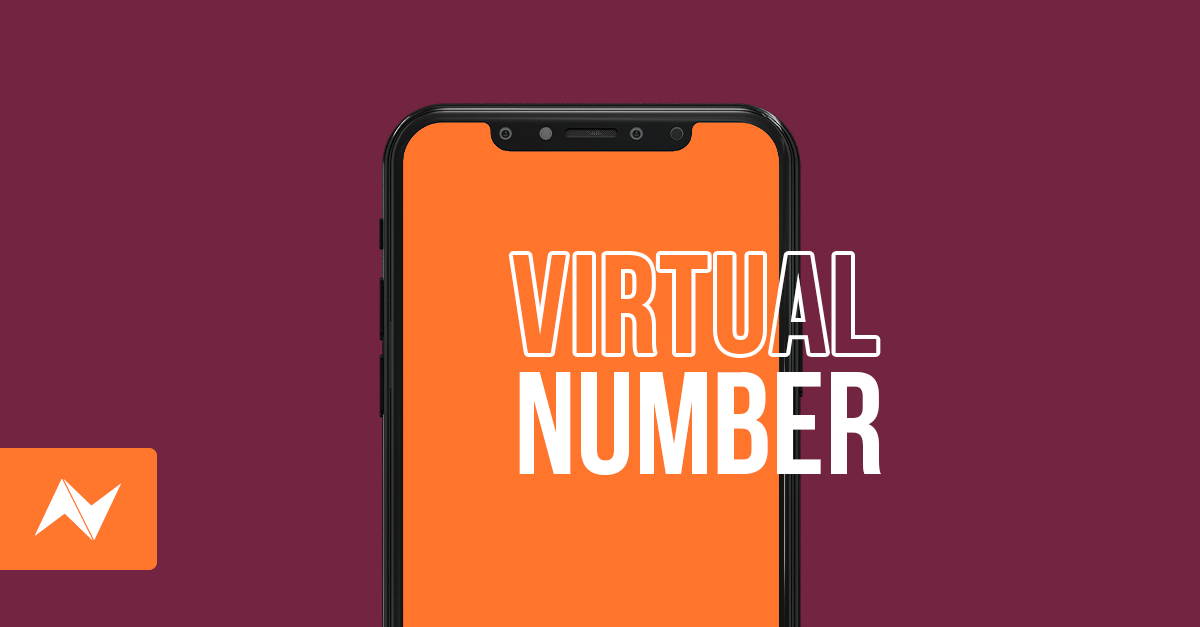 The virtual number is a simple, uncomplicated and practical solution for companies. In addition to generating considerable savings in telephony expenses, it offers more visibility to your business. Want to know how to create a virtual number? So today's text was made just for you.
This is a feature of the VoIP technology, it allows you to have a virtual phone number linked to a distant region. Which means, you can answer your customers and increase your brand's presence in your country and abroad.
Thus, there are many benefits of implementing this service. And it can be a competitive advantage for your company against all competitors.
Curious about how to create a virtual number? Read on and I'll explain.
First, understand what VoIP telephony is
Voice over IP, or just VoIP, is the feature that allows you to make calls over the internet. You may also have heard of other synonyms such as cloud telephony, internet telephony, IP network and VoIP protocol.
Simply put, this system works by transforming analog audio signals into digital data via an IP protocol.
Then, this digital data is transferred in real time over the internet, completing the call normally.
So, the biggest difference from conventional telephony is that the entire operation of VoIP takes place over the internet.
And this fact generates savings of up to 70% on your business telephony expenses. This is great, right? But it doesn't stop there.
VoIP has lower tariffs, tools for automation of telephony processes and also the possibility of integration with other systems. All this to make your company's service even better.
For all these benefits, VoIP telephony is increasing in popularity. In other countries this is already a consolidated technology, but in our country (Brazil) we are going through a phase of exploration of this technology.
And this explains why VoIP followed the growth rates of broadband internet in Brazil. Today, we live in an era of digitization in multiple services.
Which means, we are only now migrating from "conventional" to digital and being able to take advantage of all the power of this technology and that includes the virtual number.
Now let's explain what a virtual number is. Keep reading.
What is a virtual number?
The virtual number, also known as DID, is like a traditional landline phone, but you don't need any cabling nor physical structure to use it.
And that's because it works via internet protocols. This means it can be used anywhere, regardless of your area or country code, the only thing you need is internet access.
So, let's understand this a little better, the virtual number is a link between a common telephone number to a VoIP line. For this, you associate it to a certain location.
Thus, your company that is headquartered in New York (country code +1), but has clients in São Paulo (country code +55), can have a virtual number located in São Paulo and receive calls from your clients normally, as if both of you were in the same country and city.
The big difference is that this call will have the cost of a local call for your customer. Even if you answer your virtual number while in another country.
As such, it is a VoIP feature that overcomes geographic barriers. And, it also generates savings for its customers who will not have the charges for a long distance call, for example.
And if you thought that this was a solution only for calling Brazilian territory, you are very wrong. DID allows you to have a virtual number that englobes countries all over the world, it just depends on the coverage area of your VoIP provider.
If you create a virtual number your brand will gain more visibility and your customers base will expand. And, best of all, it's very cost-effective for that.
Why should you create a virtual number?
The virtual number is very important for companies that need to have a telephone service in different regions of their country or even the world. And without weighing it down in your pocket.
As such, DID has been a viable option for companies regardless of size, and there are several reasons for this.
You will have a lot of benefits if you create a virtual number. Do you want to know what some of them are? We'll tell you. Keep up with the reading.
1 – Low cost
The word "economy" draws the attention of every entrepreneur. And it is a fact that good technological solutions help you to achieve the financial health of your cash flow at the end of the month.
In addition to being simple you can be economical if you create a virtual number. Mainly when you compare with the costs of joining a landline number for each location that your company operates (or aims to operate).
Membership plans are much cheaper and this is precisely because VoIP is a SaaS.
With remote configuration and maintenance. In fact, they are a great differential for e-commerce and home office work.
Another advantage is that membership fees, in the vast majority of operators, are fixed. In other words, you don't have to worry about seasonal changes in the price of your virtual number, as in conventional telephony.
With all this, your company's telephony and service can work with more quality and wherever you are.
2 – Mobility
Remote processes are a necessity in our daily lives. Therefore, carrying your telephone extension with you is essential.
So, if you create a virtual number you'll be allowed to choose which device you want to use it on and which area code it is connected to.
With VoIP technology, you define which device meets your demands at any given time. You can use your virtual number on a PABX model, on an IP Phone, with a regular phone along with an ATA, on your smartphone or computer (through a virtual phone).
Resultados de tradução
Thus, you have the necessary mobility and the certainty that you will be able to answer your customers' calls, wherever you are and whenever.
Satisfied customer is synonymous with good service and a positive user experience.
3 – No loyalty contracts
A recurring complaint from customers of conventional telephone operators is excessive bureaucracy. Both when subscribing to a service and when canceling it.
However, with VoIP telephony, you don't have to worry about loyalty contracts, termination fines and even legal proceedings to solve problems on your line.
The same happens with virtual numbers, you have the necessary freedom to change your VoIP phone operator.
So, if in a month you decided to test the service and in the following month it doesn't meet your expectations, you can cancel the use and that's it.
Nvoip, for example, aims to end bureaucracy. The main idea is that your telephony needs to be hassle free.
4 – The customer relationship is easier if you create a virtual number
If you reduce your customers' costs, you can already demonstrate that your concern for them goes beyond the purchase.
Having comprehensive customer service is critical to your brand's growth. But no company grows without satisfied and loyal customers.
Thus, If you create a virtual number you'll be closer to your customer. And if he knows that the cost of the call is local, it's easier to make a suggestion, complain and even praise your company.
A way of communication such as telephony is very important for SAC (customer service), which is a sector that helps you to build relationships with your customers.
So, be aware of the regions where you can prospect and retain your audience.
Thus, using your virtual number strategically, you are present and can still capture new leads.
6 – Easy integration with systems
VoIP technology allows you to make free integrations with other systems. A good example of this is CRM.
CRMs are customer relationship management softwares that allows integration with VoIP operators.
Nvoip has a series of systems already integrated into its platform, the most recent being HubSpot CRM.
Then, with connected systems, you can call directly from your relationship management platform. Thus, following normally all your call records in real time.
And you can even follow reports and indicators of your marketing, sales and management strategy. Improving your results with the best of both systems.
Other systems like ERP can also be used along with your virtual number.
So, see why you need to create a virtual number? But we still have a few more benefits to mention, read on.
7 – You can use an IVR if you create a virtual number
An IVR is an Interactive Voice Response system. Simply put, it is a telephone exchange that manages your calls.
You can receive simultaneous calls if you create a virtual number. Thus, using the IVR with your DID, your team can structure the service with waiting lines and personalized messages.
So, you can improve the customer experience and even give your employees more time to take care of other daily tasks.
How to create a virtual number with Nvoip
Now you know all the reasons why you should create a virtual number for your company. So, we can already talk about today's topic, how to create a virtual number with Nvoip.
To request this service, you must prove that you are the carrier of the telephone line, in cases of portability. With simple information such as the NIN or EIN registered to the phone number.
This is a good resource for companies that want to enjoy all the benefits of VoIP telephony, but without losing their mailing contacts.
Better yet, you pay nothing for portability. It is Nvoip's responsibility to monitor the process. The customer simply fills out an authorization letter and sends the last bill from the conventional telephone line.
And that's it, the request is sent to the other phone company. After this process, if you have coverage in the desired location, you can configure your virtual number and start receiving your calls.
Currently, Nvoip is the only Brazilian VoIP operator that allows you to receive up to 5 simultaneous calls with a virtual number. And this amount can be increased, if it is your company's interest.
Nvoip also has the largest VoIP coverage in Brazil. With virtual numbers available in 2500 different locations, between 26 states and the Federal District.
You can also choose to create your virtual number in other countries. Today, 73 countries are part of Nvoip's coverage area for the use of the virtual number.
Final considerations
To test the Nvoip platform, you earn 5,00 BRL in free credits. This way, you can get to know the panel and check whether it meets your company's telephony needs or not.
See how your business improves if you create a virtual number?. So, don't waste your time and check out our plans and conditions to get your DID.
Any doubts? Get in touch with one of our consultants
Want to know more about Nvoip? Read the "about us" page
I hope you enjoyed this content. Keep following the Nvoip blog and find out all the news in the VoIP world.
Until next time.