Serve your customer by phone, chat and Whatsapp whit
BOTS and HUMANS.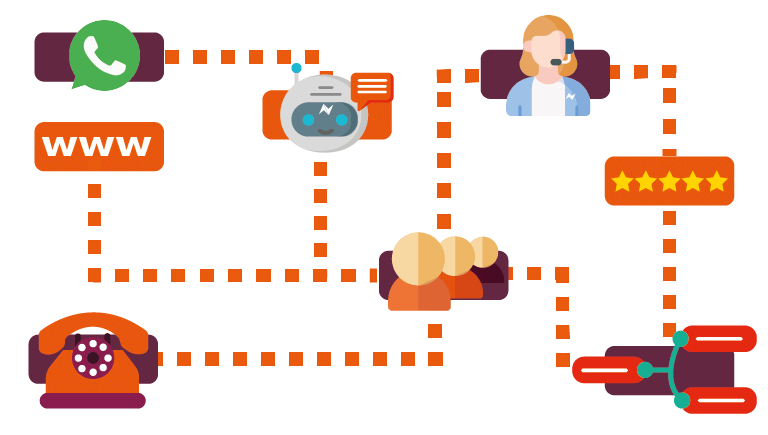 Serve your customers through the phone, website and Whatsapp on the same platform.
THE CHARISM of THE HUMANS combined whit the PERFORMANCE of BOTS to delight your customers.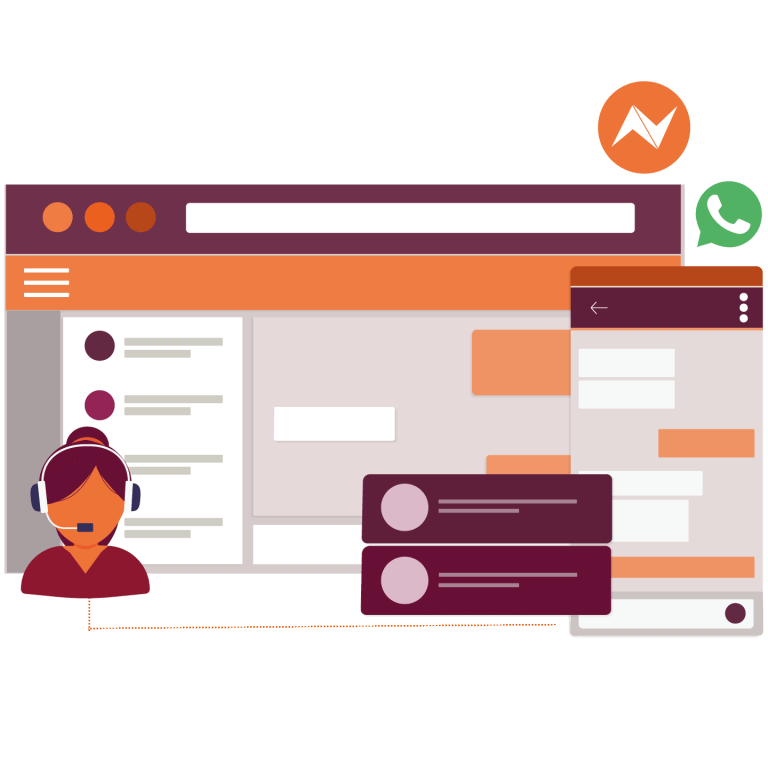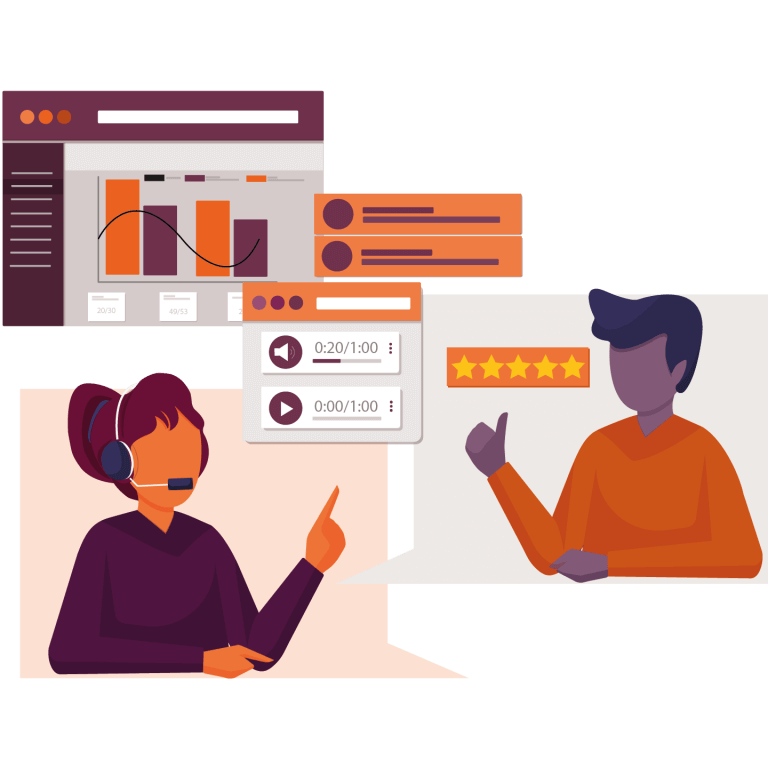 Easy to understand plans, easy to use system.
Our plans are simple to understand and our system very easy to use.
And if you need it, we have HUMANIZED care to help you.
What are our customers saying about us?
I would summarize Nvoip in one word: simplicity, because through the platform, calls become much more transparent and streamlined for the end user. We work with Nvoip in two ways: as an integration option among the VoIPs we integrate, and also as clients of Nvoip. So, we recommend that the client choose the platform because the calls are more stable. The experience of working together with Nvoip has been really great. We are able to exchange ideas in a close manner and also take advantage of the technological resources that the company has to offer.
We got to know Nvoip in 2019, and since then, we have migrated 100% of our voice and customer service operations to Nvoip. We have been really pleased with the experience and have been using more tools as Nvoip continues to launch them. We have great confidence in the Nvoip team, and they are incredibly responsive to our needs. Everything we needed to develop, both applications and APIs, they delivered to us at an incredible speed. That's why I would choose the word "agility" to describe Nvoip. I want to invite you, as a non-client, to give Nvoip a try, to give the Nvoip team a chance. They will surely surprise you. We are big fans of yours, thank you wholeheartedly, and thank you for being part of our growth.
The word I use to describe Nvoip's product is "quality." When people ask me if it works, I say, "With quality!" That's the key point when it comes to the entrepreneur's experience. We always recommend solutions that allow you to keep up with your growth, and that's how I see it as a partnership rather than just a vendor. Nvoip is growing its solutions at the same pace as I am. When people ask me, "Where is your office?" I say, "It's right here, on my notebook," because no matter where I am, I can open my notebook, make my calls, and access my system. In other words, quality and cloud-based work make all the difference!
Before we discovered Nvoip, we had a fiber telephony service, but unfortunately, the company had terrible customer support and it didn't work out. So we migrated to Nvoip, and man... it completely changed everything! The platform is very stable, excellent, easy to use, easy to manage, agile, and simple. That's why I would summarize Nvoip in the word "ease." I believe that technology is here to make people's lives more agile, efficient, and hassle-free, and that's one of the major advantages of Nvoip!
We started using Nvoip for both outbound calls from our sales representatives to reach out to our clients and for the support calls we receive from our customers. It has been incredibly important and interesting for us. We can monitor and bring together all the conversations that our support, pre-sales, and sales teams have, all in one solution. It greatly facilitates our work when it comes to validating the customer journey, ensuring that it is happening as it should within our application. It has been extremely worthwhile, as it makes complete sense to use it with its total cost-effectiveness. We have been enjoying it greatly as it has greatly simplified our work.
And more than 6230 other companies, including startups and large corporations, in Brazil, Portugal, the United States, Canada, Mexico and 12 other countries around the world rely on Nvoip as a omnichannel.
Improve the service of your company and consequently increase your sales and customer satisfaction starts free of charge.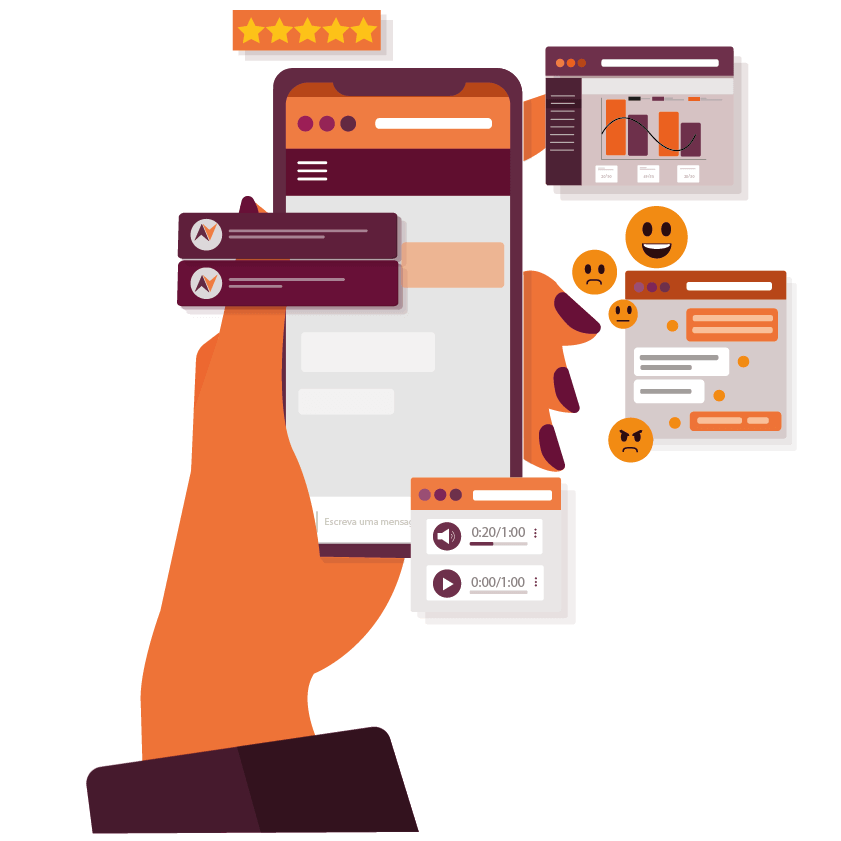 Are you still in doubt? Contact one of our consultants for free by phone
*Commercial service from Monday to Friday from 8am to 6pm, UTC-03:00.